news

Triple H: WWE has considered physical Hall of Fame

WWE legend Triple H has revealed that the company has looked at building a physical Hall of Fame, with the Game revealing what his vision for such an attraction would look like

Triple H wants a physical Hall of Fame to be an all-encompassing WWE experience
Credit: Getty
Legendary professional wrestler and current WWE EVP of Global Talent Strategy & Development, Triple H, has said the global wrestling organisation has considered building a physical Hall of Fame, though associated costs might rule out such a move for the time being.

Speaking on The Cheap Heat Podcast, Triple H was asked about the prospect of building a physical Hall of Fame attraction, which in essence would be a museum and experience dedicated to the WWE's elite wrestling superstars.

"It is definitely something we've contemplated," he said. "It has to be done right. It's funny, people go, 'that would be fascinating to go to to see somebody's old trunks.' Hall of Fames like that, physical Hall of Fames and museums like that tend to be money pits and not do well because over time, people lose interest.

"You need to make it something more and I think if it was interactive with technology the way that it is now. There are those objects and things that people can see and be wowed by, but also, there's reasons to keep going back.

"I'm of the opinion that it needs to be more than a thing you go to one time and go, 'that was neat, I saw some boots', but more of a 'you've got to go see this. I was there'."

According to Triple H, the idea of a Hall of Fame wouldn't just be a museum dedicated to WWE, it would encapsulate an entire WWE experience.

"There would be a virtual this. There's a 3D that. There's a technology that takes you to another level like Disney, where you go see these incredible things but also have these mind-blowing experiences around WWE, and you can spend the day there," he said.

"You can go there and meet some legends and see people doing Q and A's and maybe it's part of our developmental where there are matches happening."

The idea of a physical Hall of Fame is something that's always excited WWE's fanbase.

The attraction has been rumoured for many years, with Orlando - also the homebase for WWE's developmental brand NXT - being a likely option for its location. WWE has even gone as far as having concepts created for potential WWE attractions which could be applied to a Hall of Fame or wider WWE experience.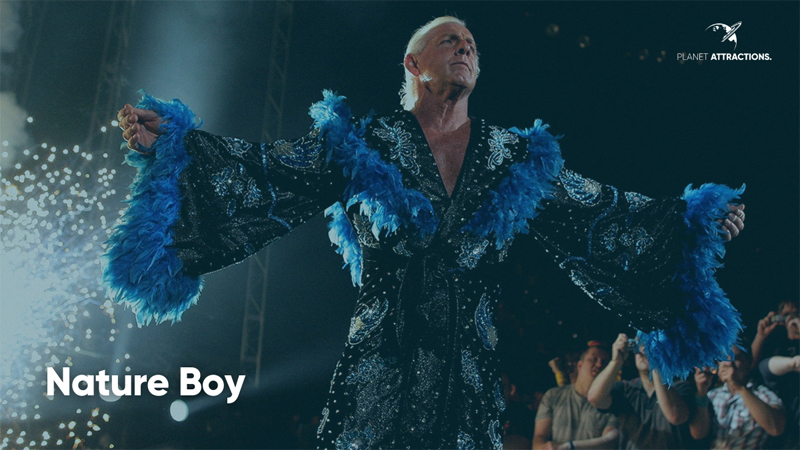 CREDIT: GETTY

As recently as December, WWE Hall of Famer Ric Flair said that a Hall of Fame was in the works, with the Nature Boy even telling ESPN that he had donated a few of his classic robes to the company for the venture.

"I've had like 36 or 38 robes," said Flair. "I can't remember the exact number. And the gold one was one of my favorites.

"WWE is actually in the process of building a Hall of Fame, a physical structure Hall of Fame, in Orlando. It's been delayed too because of COVID. They bought it, and they wanted to put the robe in there as something I wore. They've been tremendous to me on so many different levels. Now I need something in the entertainment wing."

Following Flair's comments, further reports said he was incorrect and that no such plans were in the works at present, though it does make you wonder what the robes were donated for.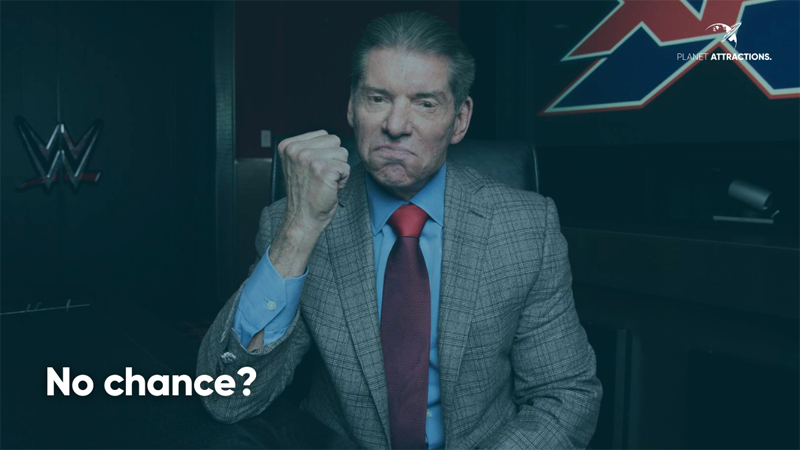 CREDIT: STR

The attraction's realisation has one major opponent, that being WWE's chairman and CEO Vince McMahon, who reportedly sees the construction of a physical Hall of Fame as "a waste of money" but with rumours constantly swirling and with fan demand high, there's every chance the WWE could change its mind, along with further comments from Triple H.

"There's a lot of thought being put into it and a lot of being put around it," he said. "If you were to say, and it's not, clearly, my final decision always, but if you were to say, is that something that I am bullish about doing in the future? Absolutely."

The most recent Hall of Fame inductions took place at Wrestlemania 37 earlier this month.

Inducting both the 2020 and 2021 classes due to COVID-19, the latest inductees to the Hall of Fame included, the nWo, JBL, the British Bulldog, Jushin "Thunder" Liger, The Bella Twins, Molly Holly, Eric Bischoff, Kane, The Great Khali and Rob Van Dam.




© Kazoo 5 Limited 2021