news

The Week: Repatriating colonial-era artefacts, Irish tourism, Brand Africa and major waterpark opens

Belgium agrees to help the Congo recover its lost heritage, Ireland's €73m tourism investment, Africa remodels its tourism outlook and a snow-topped waterpark comes to China. Welcome to the latest edition of The Week from Planet Attractions

Welcome to the sixteenth edition of The Week and this week there have been some major rumblings at a governmental level with tourism and attractions plans put in place to regain visitors domestically and internationally lost over the last year during the COVID-19 crisis.

On the cover image this week, Belgium's commitment to returning stolen artefacts to the Congo, Ireland's €73m investment into four world-class visitor attractions, Africa's people-focused push to draw new tourism, and the new museum about to open in Shanghai with support from the famous Tate Museum in London.

Welcome to your seven day breakdown of everything related to the visitor attractions industry. Welcome to The Week from Planet Attractions.


---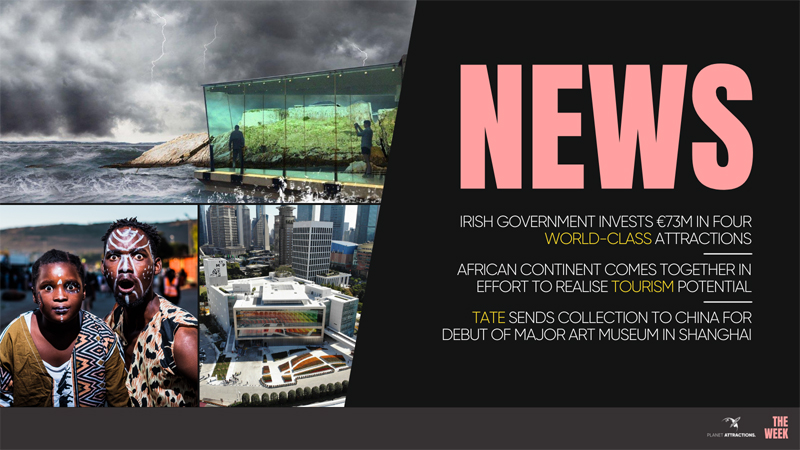 The Irish government and Ireland's tourism body, Fáilte Ireland, are set to invest €73m (US$87.2m, £62.5m) into the development of four world-class visitor attractions across the country.

Coming to the counties of Cavan, Donegal, Dublin and Mayo, the selected projects, say Fáilte Ireland, displayed "the greatest potential to increase employment, drive visitors to the region and lengthen the tourism season beyond the summer". The tourism body added that...keep reading

African members of the United Nations World Tourism Organisation (UNWTO) are set to team up in an effort to establish a new narrative for promoting tourism across the entire continent.

Called the Windhoek Pledge, members have agreed to engage both public and private sector stakeholders, as well as local communities, to build a new, inspiring narrative for tourism across the continent. They will identify...keep reading

A new museum is about to open its doors in Shanghai, China, with London's famous Tate Gallery supporting the effort by sending over a collection of its major works for the launch.

The two organisations signed an agreement in 2019 to work together to ensure MAP's future success, including the provision of training and expertise from Tate. Following the inaugural exhibition, two further exhibits have been...keep reading


---


Our Quote of The Week comes from Belgian politician Thomas Dermine, who has had a proposal approved to create an official bilateral accord with Congo's government to "take a coordinated and shared approach to the question of objects acquired in an illegitimate manner during the colonial era".

The repatriation effort will see both governments work together to conserve, research, inventorise and restore objects seized by Belgium during the colonial period between 1908 and 1960.

Read more here


---


More reading

• IAAPA Expo Asia enhances education offering with Insights day and full line-up of speakers
• British Golf Museum reopens under new name following 18-month redevelopment
• Disney seeks inspiring people as operator launches Magic Makers competition


---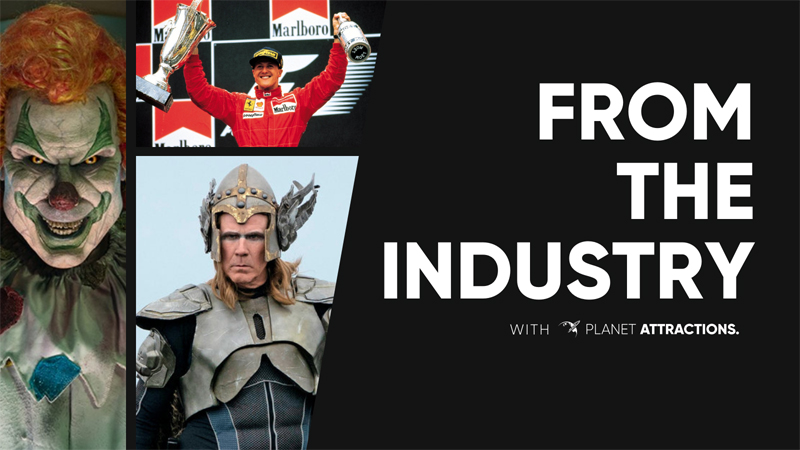 Rounding up all the biggest news from both publications and associations, in the latest edition of From The Industry, the potential legal challenge against the development of the multi-billion pound London Resort, Husavik's Eurovision museum starts to take shape and the Ferrari World Abu Dhabi celebrates the legacy of Michael Schumacher.

Read more here


---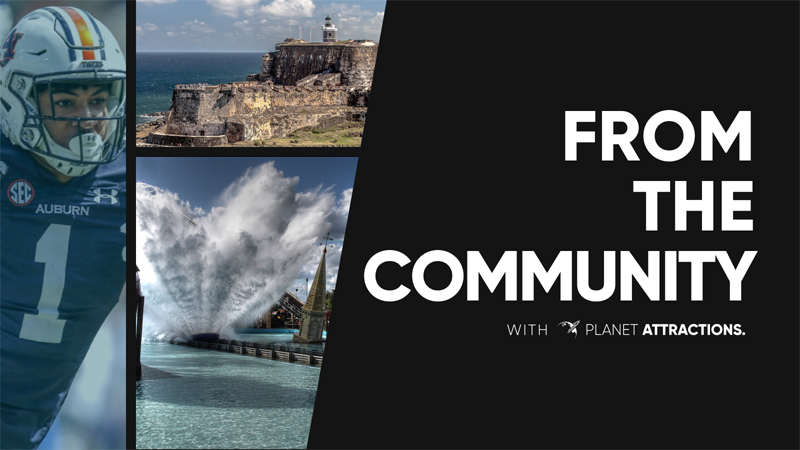 In the latest news from the attractions community, the real-life fort that inspired Disney World's Pirates of the Caribbean, the NFL star who's a massive fan of rollercoasters and the theme park enthusiasts who spent a day riding Thorpe Park's Tidal Wave for charity.

Read more here


---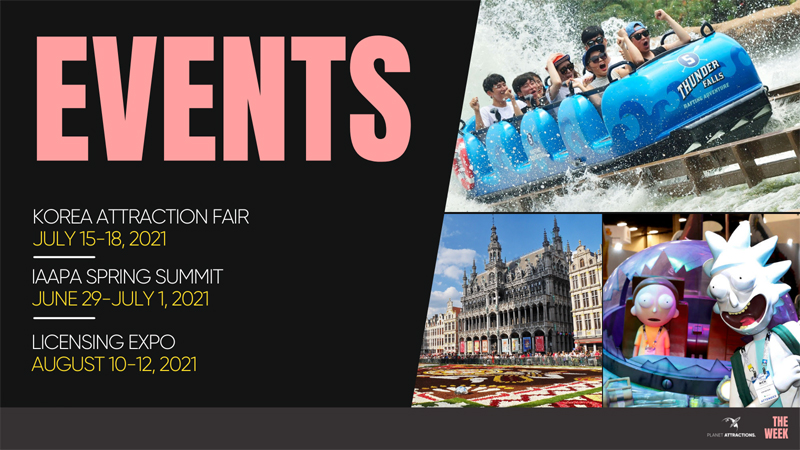 Korea Attraction Fair

Taking place for the first time, Korea Attraction Fair (KAAFAIR) is a global exhibition that will cover all areas of South Korea's attractions industry including VR, AR, interactive media, games, children's amusement and more.

Taking place at the Busan Exhibition and Convention Center, KAAFAIR 2021 says that it is Korea's only exhibition where you can see all of the country's attractions and culture, and learn about the major companies operating all over the world.

Read more here

IAAPA EMEA Spring Summit

IAAPA is inviting its members to join industry colleagues from all over the EMEA region for a unique opportunity to network, learn, and experience a close-up look at the attractions of Belgium.

Attendees will experience four Belgian attractions, and see several new developments and multi-year investments opening this year. They will also have the opportunity to take behind-the-scenes tours and hear from facility executives including an exclusive keynote from Steve Van den Kerkhof, CEO, Plopsa Group.

Read more here

Licensing Expo

Taking place live and online at the Mandalay Bay Convention Center in Las Vegas, Nevada, the Licensing Expo connects the world's most influential entertainment, character, art, and corporate brand owners and agents with consumer goods manufacturers, licensees and retailers. The event touts itself as "the meeting place for the global licensing industry".

Originally rescheduled for May 25-27, the event has now been moved back, instead taking place August 10-12, 2021.

More information


---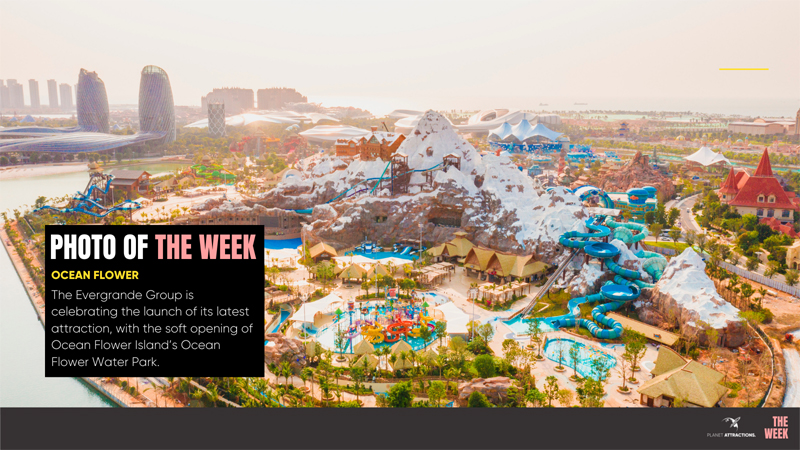 Our Photo of The Week comes from ProSlide and the Evergrande Group following the launch of the latest development as part of the US$24bn (€20.15bn, £17.25bn) Ocean Flower Island.

Supplied by ProSlide, the waterpark features a number of record breaking additions and firsts, including China's first and the world's longest RocketBlast Water Coaster, as well as the country's first 6-person TornadoWave. In total, the waterpark features 15 ProSlide water rides across six different themed complexes. The entire waterpark is centred around a giant snow-topped mountain.

Read more here


---


Show your support

We're in extraordinary times right now and this website is a direct result of that. Featuring a team of world-class attractions journalists and behind-the-scenes team of equal calibre, we need your support to make Planet Attractions happen.

We believe that everyone deserves equal access to accurate and compelling content, so we won't hide anything behind a paywall.

We're here to support both the industry and the consumer and to achieve our goals, we would love it if you could support us right back.

So how can you do this? It's easy. Just contact our sales team [email protected] and let us know about your company. We will create a package tailored to your specific needs and deliver that in the way we believe will benefit you the most.

You can also support us at no cost to you. All you need to do is follow our social channels.

You can do this by:

Liking us on Facebook

Following us on Twitter

Liking our Instagram page

Subscribing to our YouTube channel

Following our LinkedIn page

Most importantly, once you've subscribed, make sure to go on these social channels and engage! We're building a community and we love being able to bring you all together.

Thank you,

The team at Planet Attractions.




© Kazoo 5 Limited 2021