New York is celebrating the launch of one of its first new public spaces since the start of the pandemic, with the opening of the Heatherwick Studio-designed 'Little Island'.

Developed at a cost of US$260m (€212.8m, £183.6m), the unique greenspace sits to the west of Manhattan above the Hudson River, with the park suspended above the water on concrete stilts.

Located close to the southern end of the city's famous High Line, the park itself is connected to the mainland via two small bridges and features 540m (1,770ft) of winding pathways that lead to a number of viewpoints and performance spaces, including an amphitheatre.

In addition to Heatherwick Studio, global engineering firm Arup and New York-based landscape architects MNLA helped in the development of the 9,700sq m (104,500sq ft) attraction.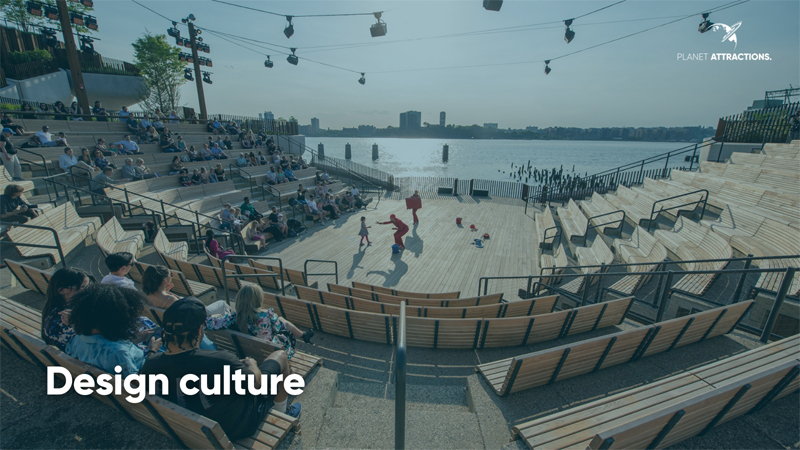 CREDIT: HEATHERWICK STUDIOS


The amphitheatre, designed by Standard Architects, is one of three performance venues, with the space capable of hosting up to 700 people and using the river as its backdrop. A larger central space can hold up to 3,500 people, while a smaller 'spoken-word stage' has capacity for up to 200.

MNLA selected 400 different species of plant and 100 types of tree for the greenspace, with the trees and shrubbery planted strategically to stop visitors being buffeted in windy conditions. The park also features lawns for visitors to sunbathe on in warmer weather.

The park sits on top of mushroom-shaped columns, which have been made from concrete and set at different levels to create a hilly landscape within the park. According to the architects, the idea for the design came from observing the piles of the old Pier 54 that still poke out of the water and also provide a safe breeding ground for fish.

"Typically, piers are composed of structural piles that go down into the river bed with slabs that cover them to make a surface," said Heatherwick.

"However, we were inspired by these piles and the civil engineering required to build structures that are able to withstand extreme river conditions."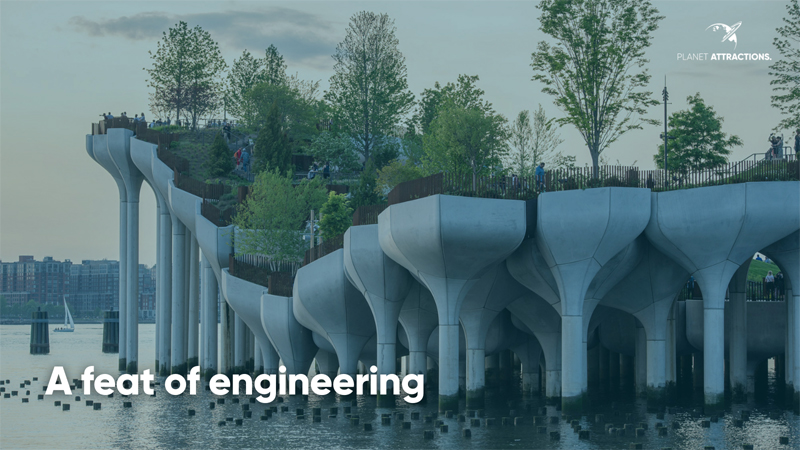 CREDIT: HEATHERWICK STUDIOS


Each of the 132 concrete columns can support a weight of up to 350 tonnes, and sit 61 metres below the surface of the water. Each 'petal' - the top of the piles - measure six metres wide and each is filled with soil. Underneath the park sits backstage facilities for the performance venues, as well as storage and maintaining areas.

Originally known as Pier 55, the project was first proposed by Heatherwick in 2014. Construction started in 2016 but was halted a year later following legal lobbying. The project found life again in 2019 under the name Little Island.

Open from 6am until 1am, the park is now open to the public and can be accessed via a free-to-purchase timed ticket.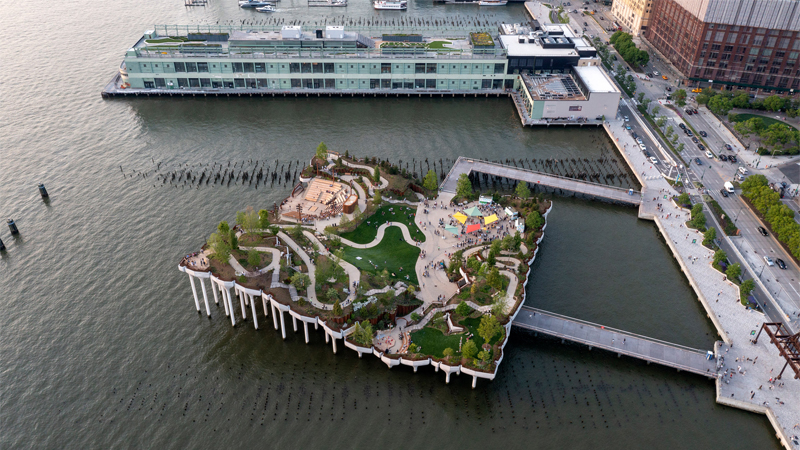 Little Island is supported by 132 columns suspending it above the Hudson River   CREDIT: HEATHERWICK STUDIOS