news

An experience celebrating the life and times of Avicii is coming to Stockholm later this year

The new museum will include unreleased music and other memorabilia from the late EDM artist

Avicii rose to prominence in 2011 with his single 'Levels'
Credit: Wikimedia commons
A new experience celebrating the life and work of late musician, producer and DJ, Avicii, will open in Stockholm, Sweden, later this year.

Offering visitors a look inside the celebrated artist's creative process, the experience will feature previously unreleased music, as well as unseen videos, photographs and other memorabilia.

"The experience will bring its visitors closer to the artist Avicii and the person Tim Bergling," said a statement.

"The audience will follow his journey from a reclusive music nerd to a celebrated superstar, from his boyhood room where it all started, to the Los Angeles studio where the biggest hits were created."

Legendary guitarist and music producer Nile Rodgers, collaborated with Avicii on several occasions and is playing a part in the experience's creation.

"Avicii has quite rightly been celebrated as one of the greatest DJs of all time and as an important artist who made massively successful records," he said.

"What I will remember the most is that he was one of the finest songwriters I ever worked with. We could work together for 24 hours a day and his melodic ideas would never stop coming. He was a melodic beast who has not as yet had the recognition he deserves for his extraordinary talent."

The experience will form part of SPACE, an upcoming digital culture centre dedicated to music, gaming and online content creation.

Avicii - real name Tim Bergling - died from suicide in April 2018, aged 28. He rose to prominence in 2011 with his single 'Levels', and retired from touring in 2016 having suffered from poor mental health for a number of years. His posthumous third album, titled Tim, was released in 2019.

A percentage of profits from the experience will be donated to the Tim Bergling Foundation, which raises money and awareness for several causes including mental health and suicide awareness charities. The charity was launched by Avicii's family following his death.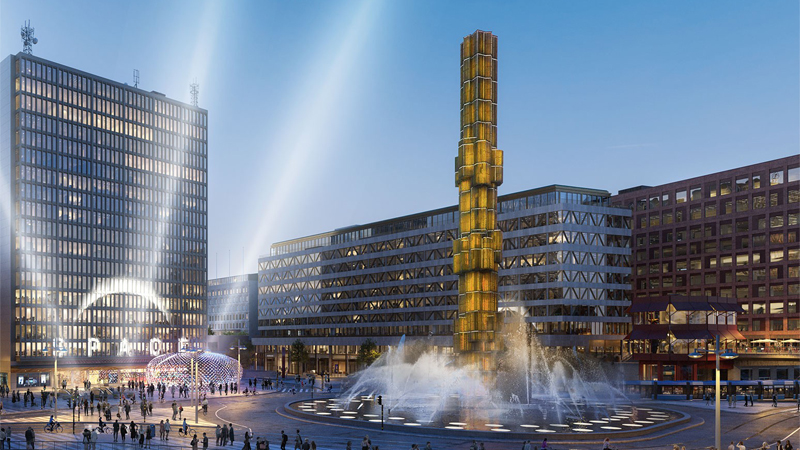 The experience will open at SPACE, an upcoming digital culture centre in Stockholm - Credit: TMRW




© Kazoo 5 Limited 2021